TENDON academy 2019 is our new project in which we would like to educate the public about the technologies and models of our ropes throughout the year 2019.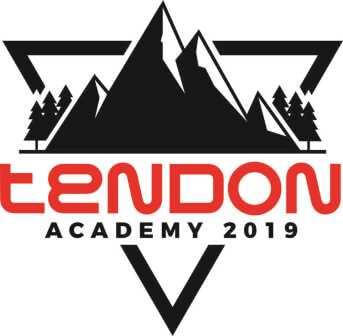 From January to December, we make stops every month in one of the regional cities of the Czech Republic, where we go through a day-long workshop on "WHAT ROPE CAN HANDLE". The aim of our workshop is to bring the public closer to the way we make our ropes, which technology we use for each model so that everyone can choose the rope that fits him the most for his climbing. At the workshop we also always have all the rope models that are free to test all day. At the same time we discuss the basics of proper climbing to avoid possible mistakes.
Denis Pail is one of our ambassadors, he is not only a great climber, but also an accredited builder of the Czech Cup on climbing and boulder walls. Denis's work came very interesting and fun, so we decided to join forces for this project. At each workshop you have the opportunity to watch Denise build two ways and listen to an interesting lecture full of photos after the construction and what it is like to build a road.
We are very proud of this project that we are gladly welcomed by you.
You can also find out more about us and our project in the Svět Outdooru, who liked the project so much that they joined forces with us throughout the year and can read new interviews in every issue. More information at www.svetoutdooru.cz
https://www.svetoutdooru.cz/novinky/37759-rozhovor-denis-pail-o-tajich-stavby-lezeckych-cest-nestavim-podle-pocitace-obtiznosti-musim-mit-nalezene/ - interview with Denis Pail not just about our project.
NEXT STOPS: For more information chek our Facebook page.
Karlovy Vary - KV stěna
Praha - Bigwall stěna
Praha - Smíchoff stěna
Jablonec - MAKAK aréna
Ústí nad Labem - HUDA stěna
Brno - HUDY stěna
Písek - LEZETOP stěna
Hradec Králové - HK stěna
Pardubice - H-centrum
Jihlava - TENDON stěna
České Budějovice - LANOVKA stěna