When durable SBS Pro braid is combined with the triple certification and small diameter the result is a rope that is suitable for the mountains, for sharp climbs of heavy sports projects and for on sight climbing style.
This is how the new MASTER 8.9 PRO rope can be described. With an improved SBS construction, the rope better resists friction, sharp edges and holds you well. At the same time, its lifespan has been extended, so you can enjoy climbing with it much longer.
In case you like to climb even when the sun is not fully shining, the rope has an impregnation on the core and on the sheath. Low water absorption and minimal dust absorption guaranteed.
And last but not least, with the new attractive design, you won't be ashamed anywhere.
Choose your dark side.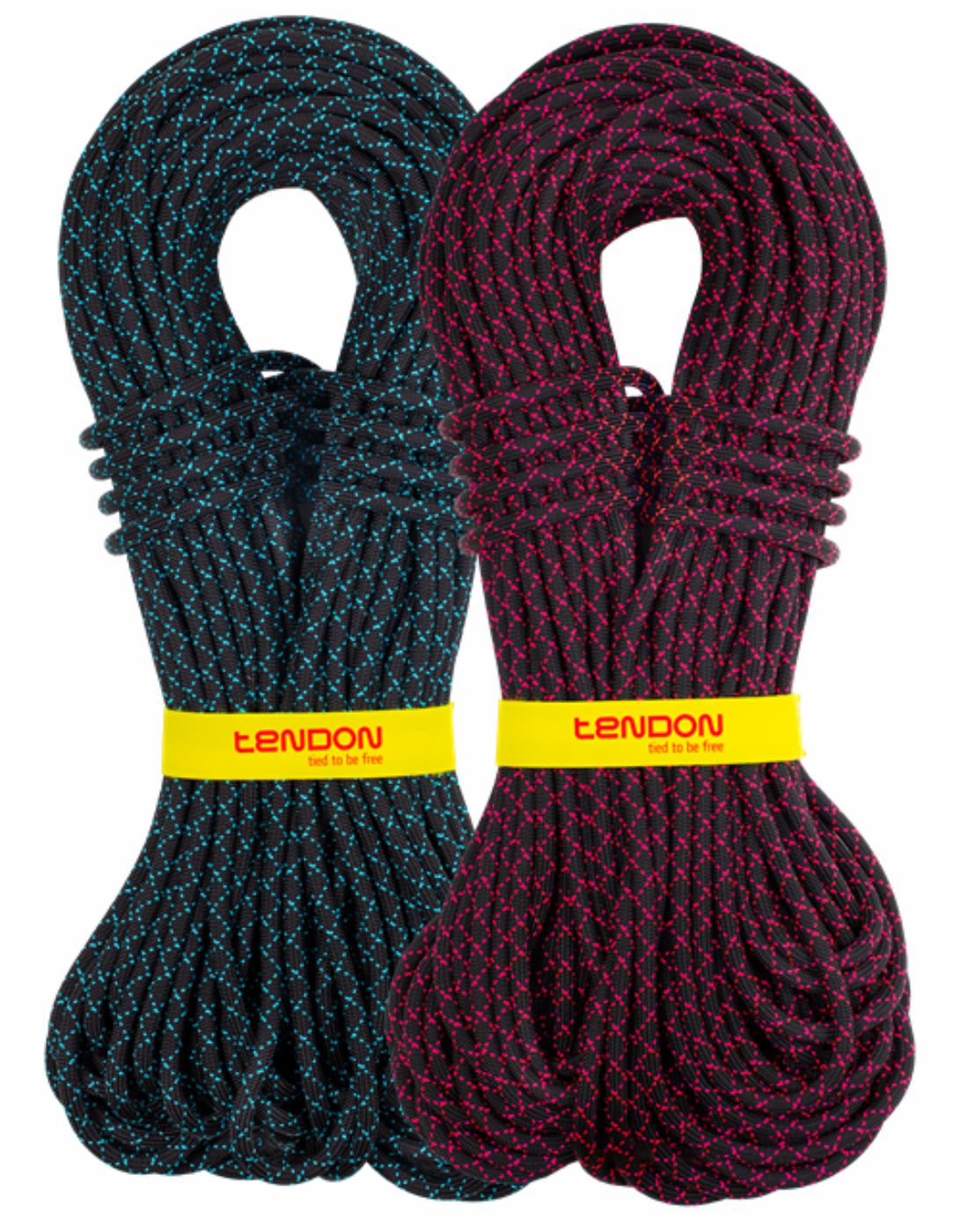 FLY SLING
New ultra lightweight, extra strong, adjustable, patented version of the dyneema sling. You will be surprised by its nice and simple handling. Everyone will definitely appreciate its "fly" weight, only 22 grams.
A smart gift from the TENDON team for all climbers