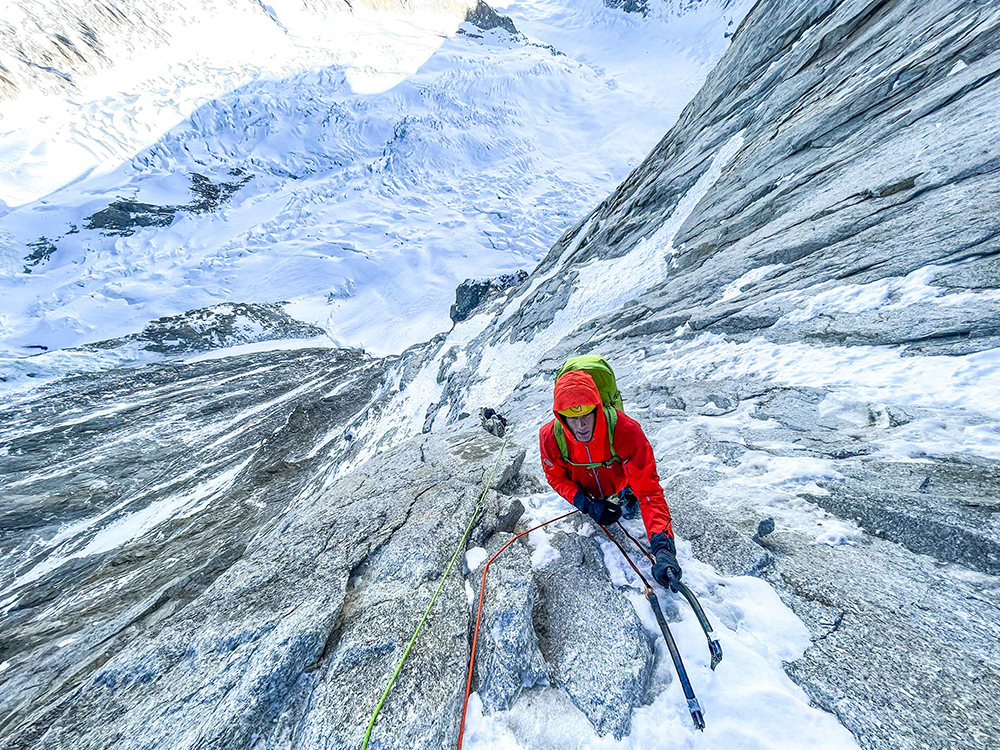 Foothills of the north face of the Grand Jorasses
Read how it turns out when two of our ambassadors, Jan Smoleň and Danny Menšík, join forces with Tendon tester Petr Vícha on the Grand Jorasses North Face. Of course, they were climbing on our top ropes for mountaineering - Master PRO 7.6!
With Danny (Daniel Menšík) and Pjotr (Petr Vícha) we took advantage of a period of good weather and we enjoyed a great climb. First, Dany and I climbed beautiful and very classic route close from the lift "Beyond good and Evil" (Rebuffat-Terray), which we entered by trial and error approach and hoped that it would probably work.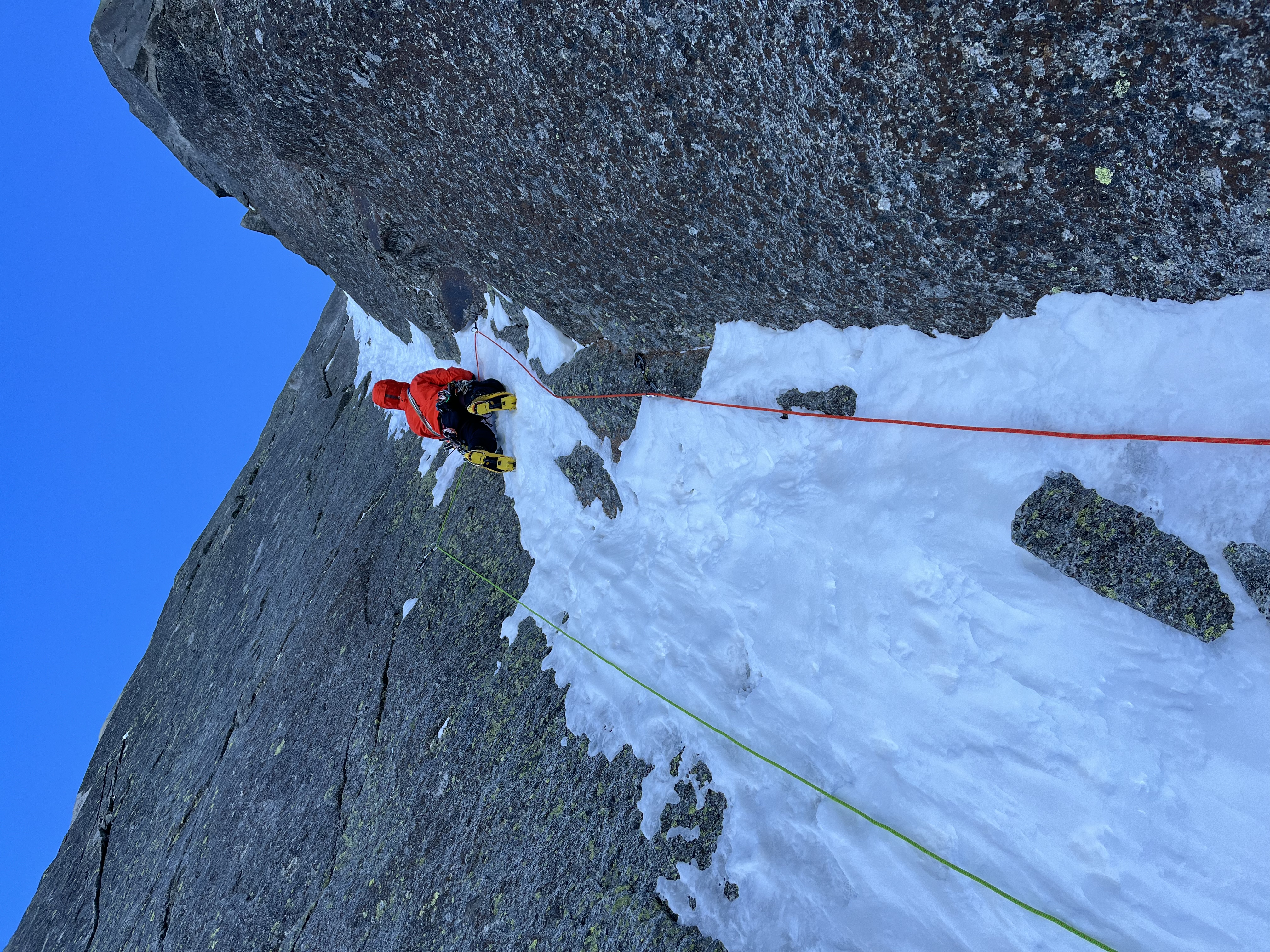 Lots of beautiful climbing in the way of Beyond Good and Evil
We had no information about the condition in the way, so the worst case scenario would be we have to rappel down. So we just took our chances. As a reward we got a total load of super climbing where every length was just perfect! In fact, apart from a few dry metres, the route was in pretty good condition and I'll probably remember those twelve lengths of creaking alpine firn, glazes and corners full of snow and ice for a long time. It was a blast!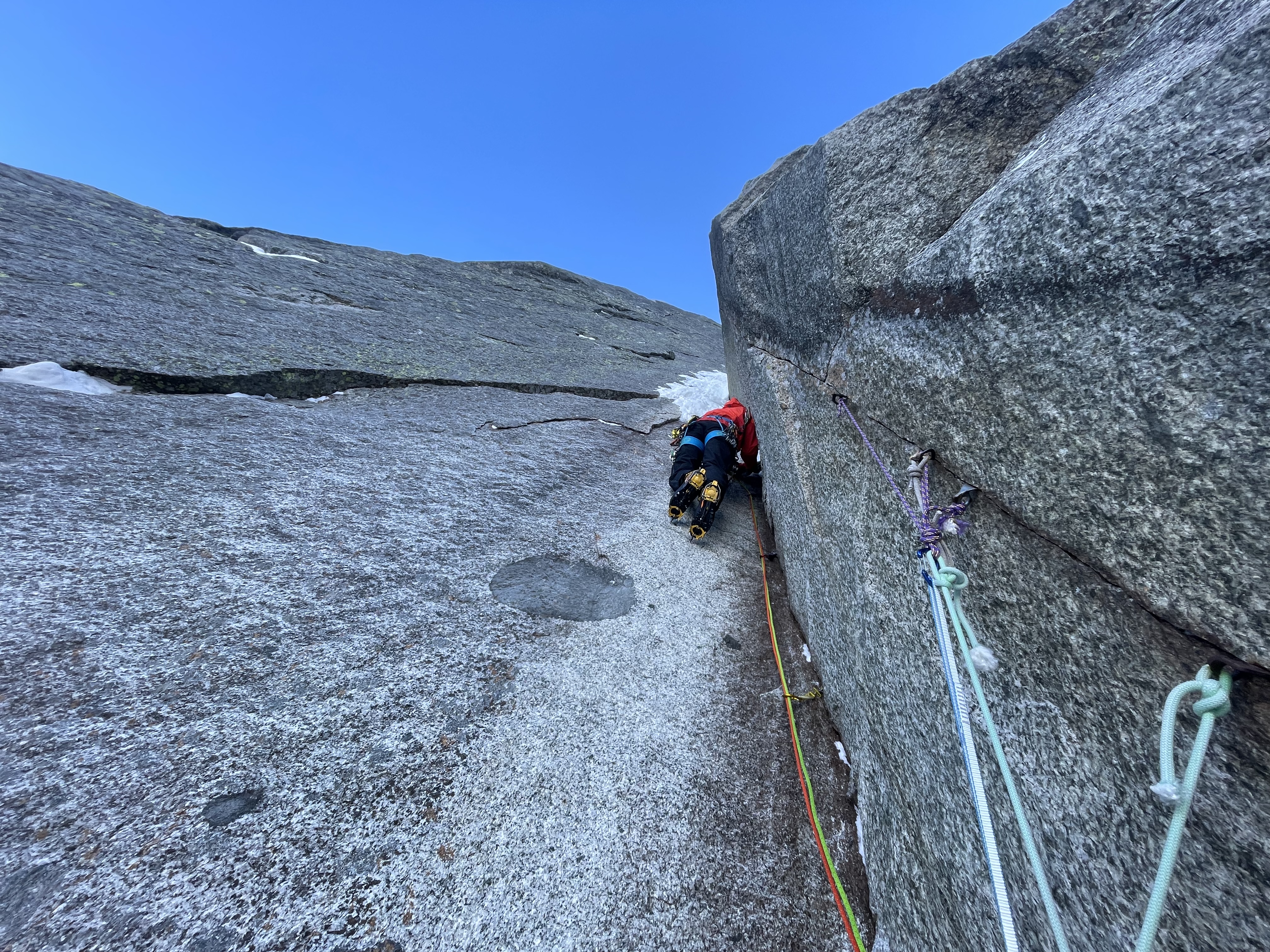 The key length of the Beyond Good and Evil journey was dry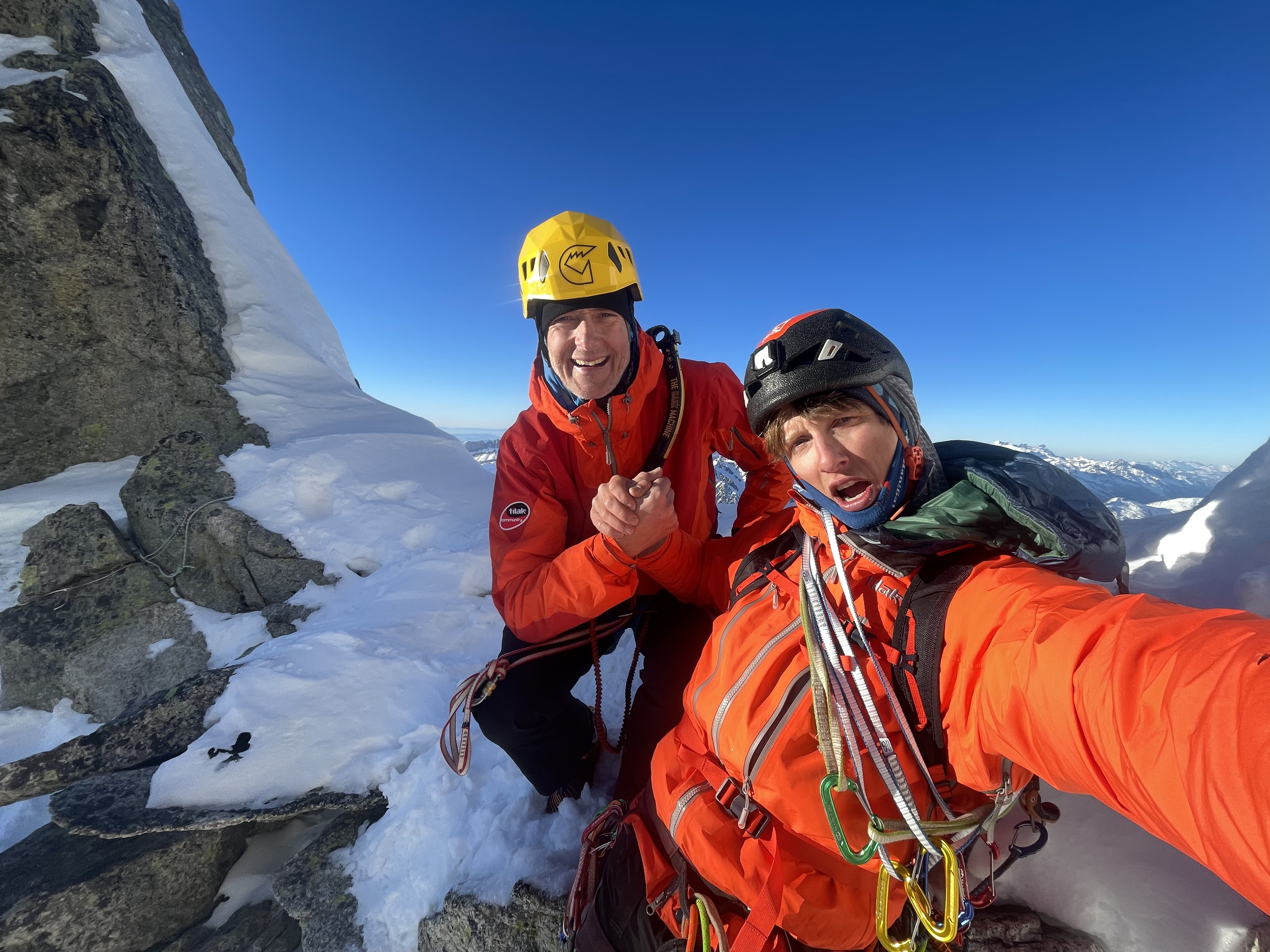 Tendon ambassadors Ján Smoleň and Danny Menšík
After two days of rest Piotr (Petr Vícha) a.k.a. Jeseniky demon joined us and we whizzed down the "blue slope" from Midi down the Vallée Blanche to the Leschaux valley, which after a four-hour pedal took us below the north face of the Grandes Jorasses (4,208 m).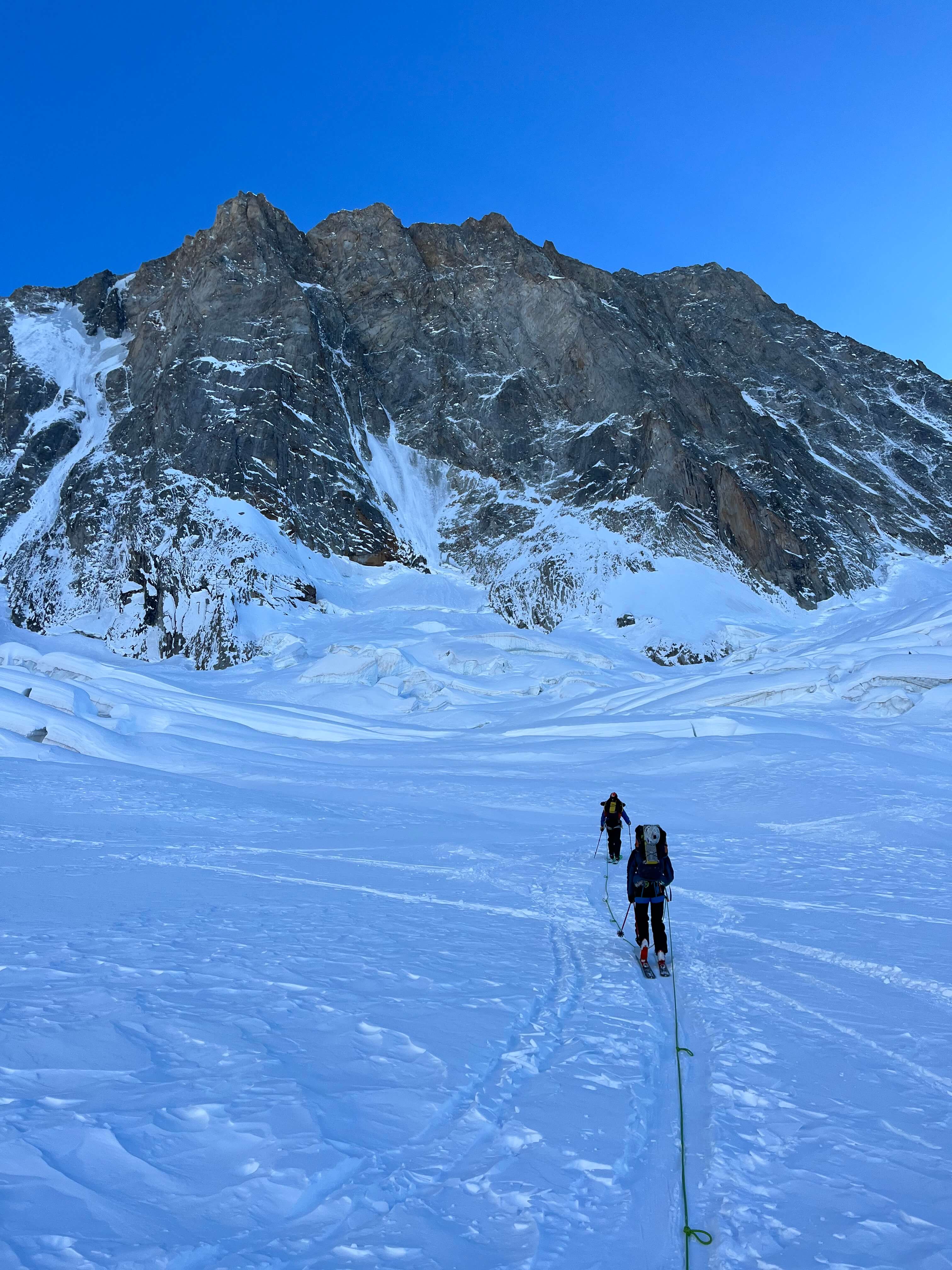 Under the north face of the Grand Jorasses
We still had an hour of daylight so we were able to see the wall and pick our route. The choice fell on the Slovenian route which looked the best of all and in the end it turned out that we chose well.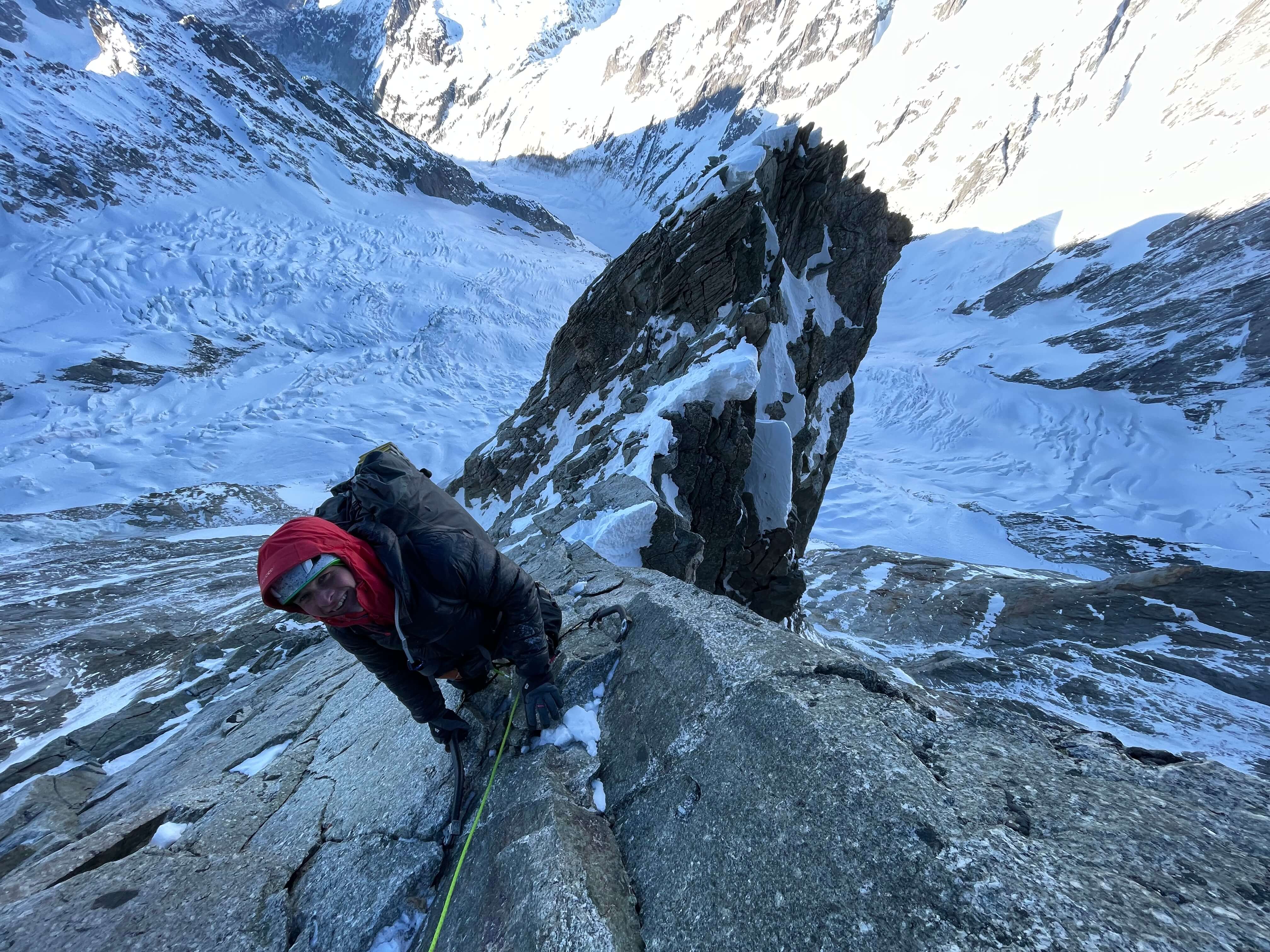 Tendon tester Petr Vícha aka Pjotr
A kilometer of god-awful winter climbing spiced up with some dry lengths withno ice or snow, night climbing in rotten stone and of course a well-deserved summit!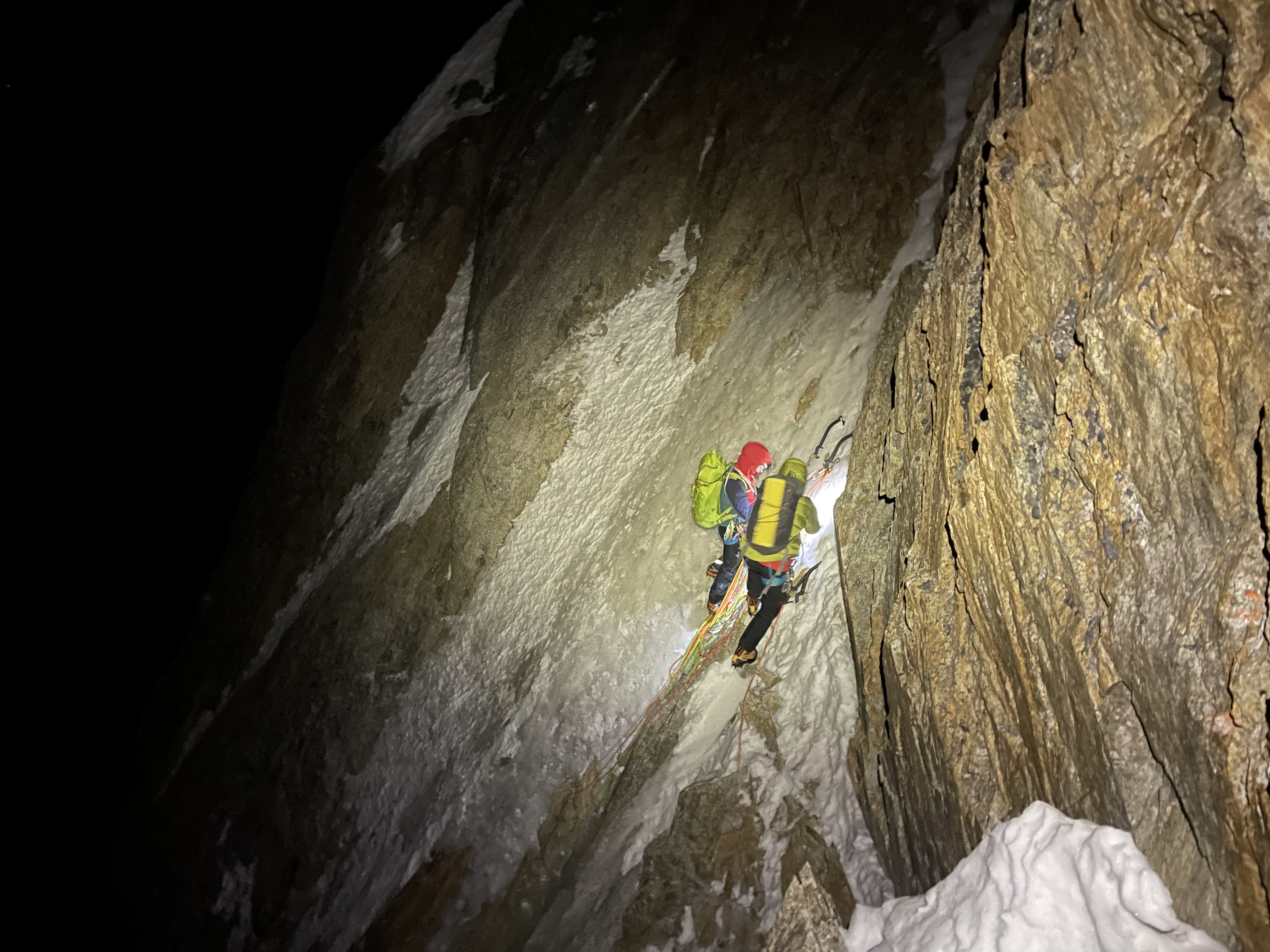 Night lengths in unstable rock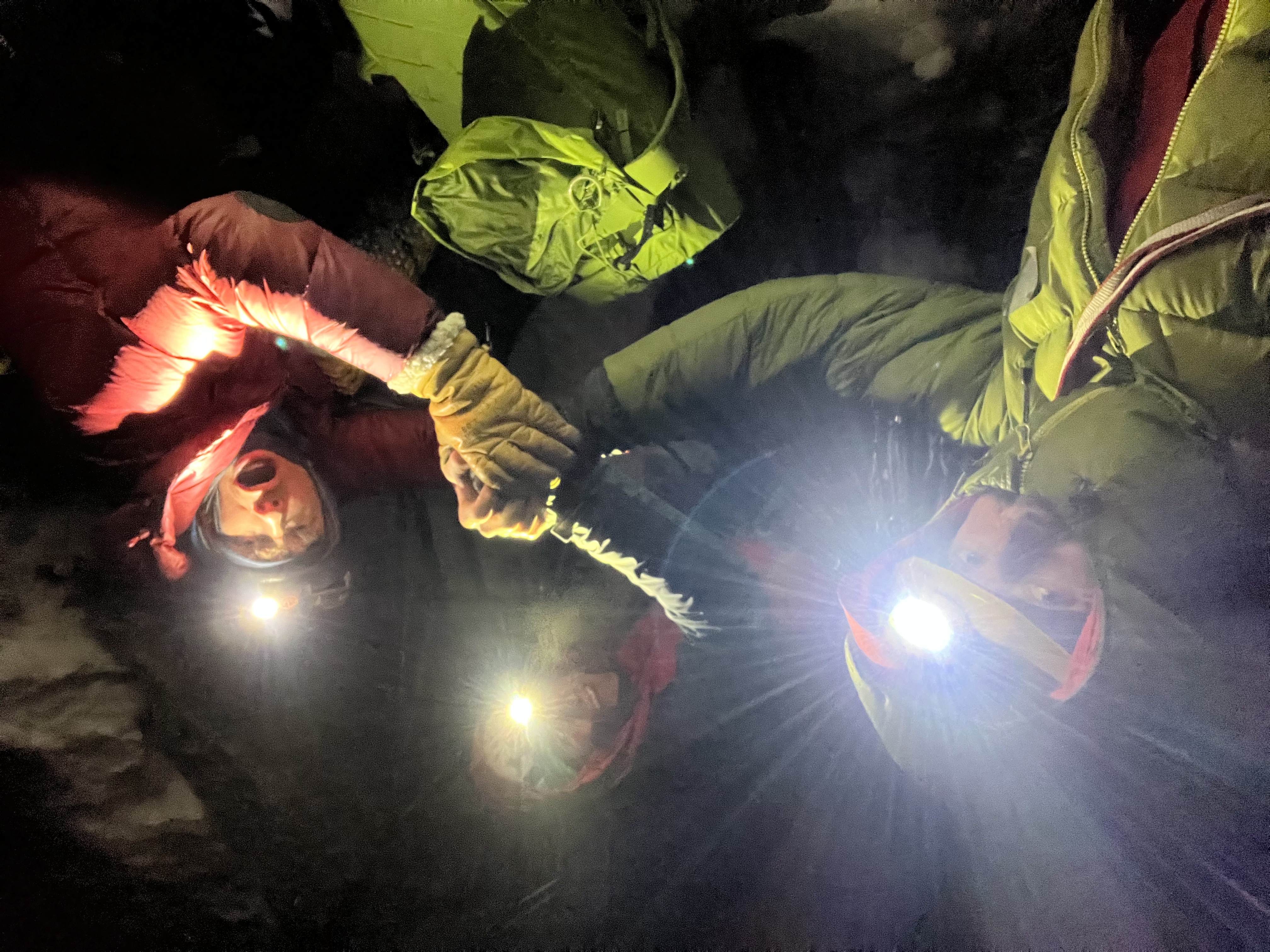 After 16 hours at the top
After fourteen hours, we rejoice on the ridge and look for a place to bivouac. A night on top of Jorassou, beautiful unlit Mont Blanc golden at sunrise, just romantic as f#ck. :) I don't really want to write about the endless descent to Courmayeur, but in the end it wasn't as bad as it looked from the top...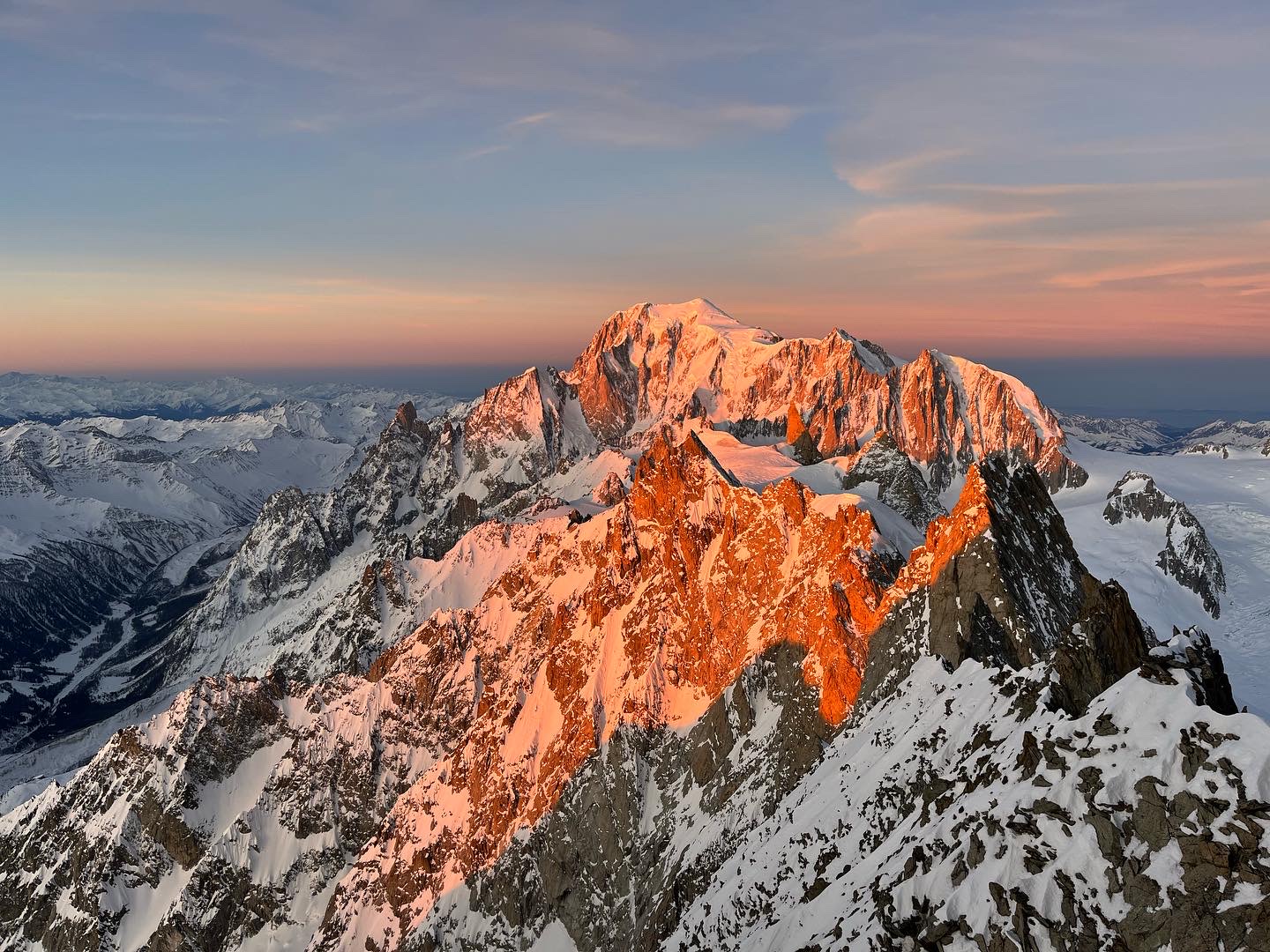 Sunset over Mont Blanc was a reward
On the trip we used Tendon Master Pro 7,6mm ropes which we loved!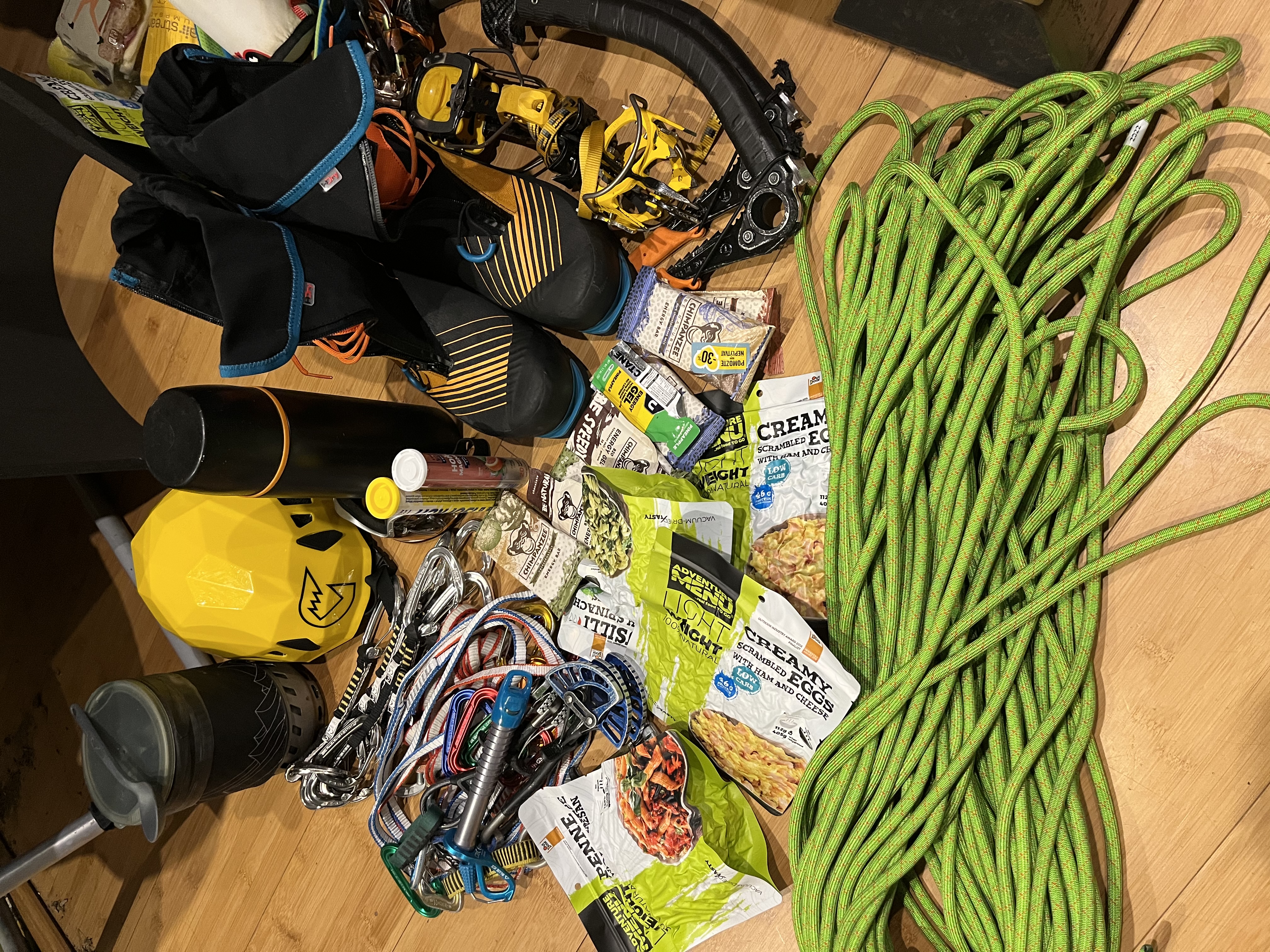 Master Pro 7.6 was a great choice
Ján Smoleň